Summer Programme
Learning doesn't have to stop during the summer break
---
Small class size
With only limited seats, a small class allows our teaches to give each child the attention he/she deserves.
Exciting theme each week
Our summer programme follows the project-based approach to teaching and learning, so your child will have varied learning experiences throughout the whole summer.
Dynamic teamwork
Our fun summer activities teach children the value of teamwork and help them apply what they have learned in their
daily lives.
Lots of crafts, games, and water play
What's the best way to end a sweaty day of games and messy arts and crafts? Splashing around in the water -- a cool respite from the warm, sunny summer days!
Best quality education
There will be loads of opportunities for your child to enjoy music, movement, art, cooperative games, English, Mathematics, and many more.
Summer camps are from Monday to Friday, 9:00 am
to 2:00 pm. It is open
for kids
age 2 until 12 years old.
Register now!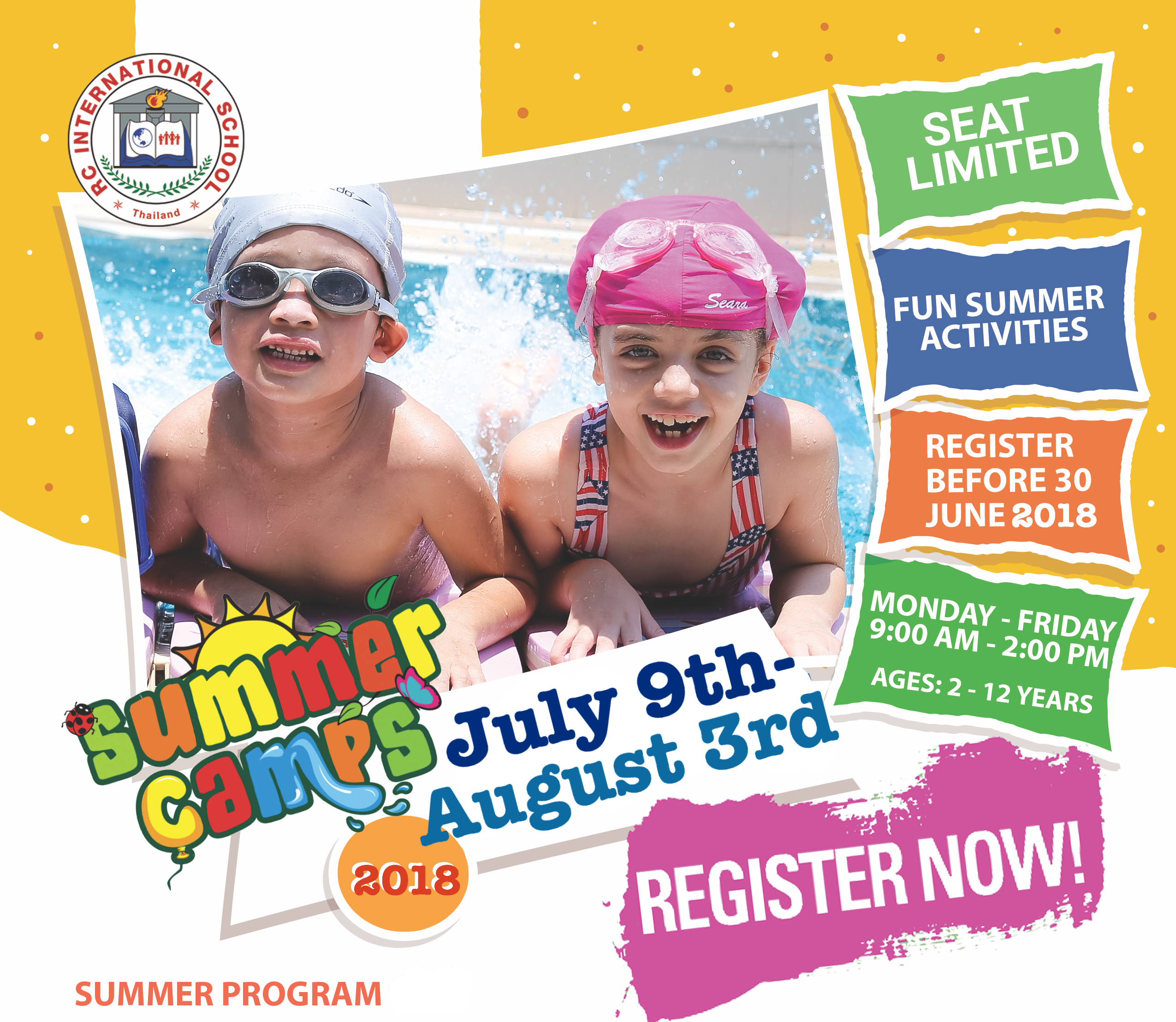 Click on the image to enlarge it.
Summer School Programme
Beginning of July - August. For more information, please contact school office.