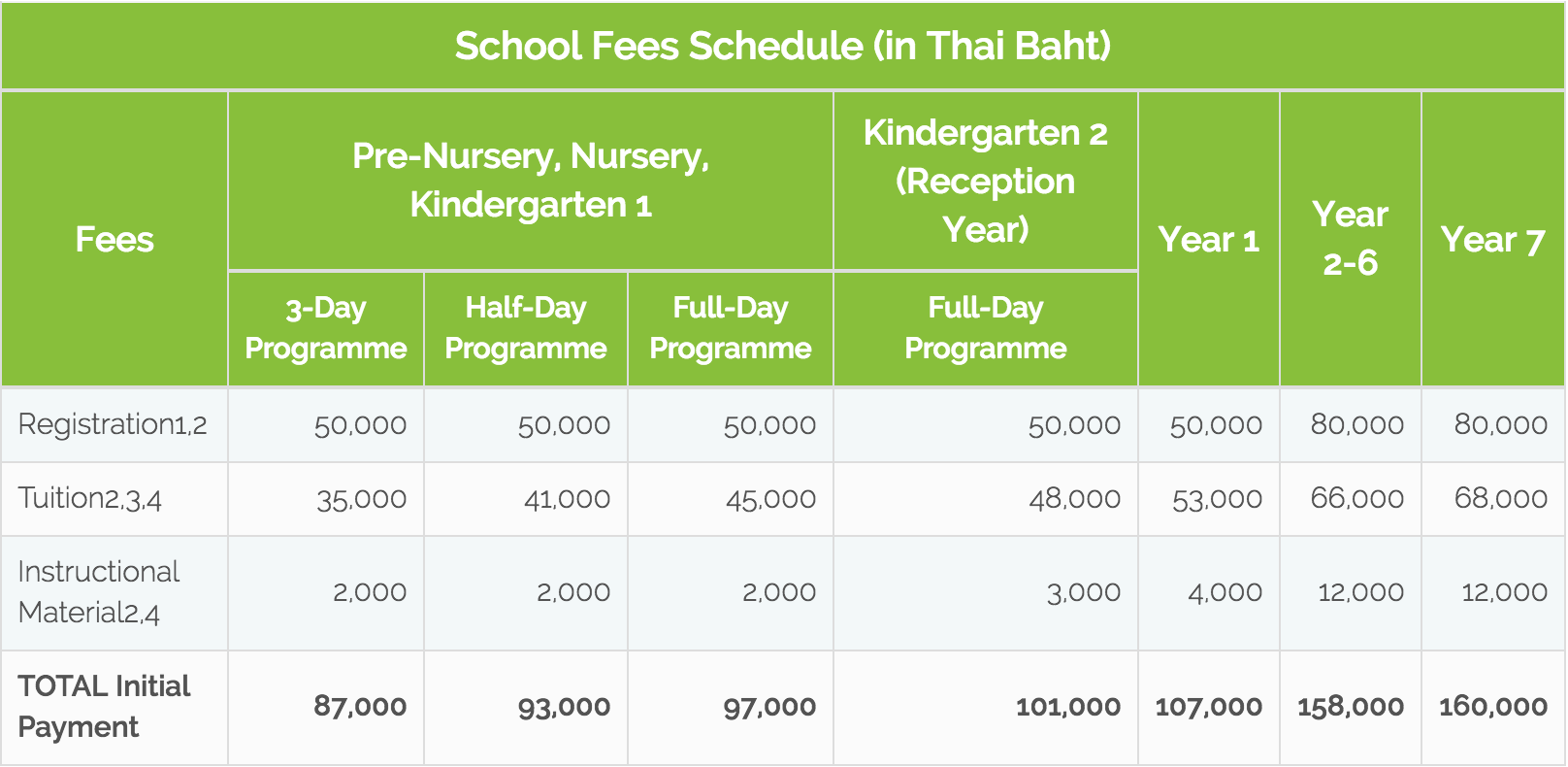 The student is to be assessed upon admission to determine whether there is a need for
an EAL (English as Additional Language) class.
Paid once at time of admission
Non-refundable
Paid each term
Paid annually; includes arts and crafts supplies, school notebooks, and workbooks
Other School Fees Not Included Above:
EAL Fee (Per Term): THB 20,000
Saturday English Classes (10 Saturdays) RCIS/RLC Students: THB 7,500
Extracurricular activities (Kindergarten 2 - Year 7): THB 3,000-5,500
Admission Testing Fee: THB 1,000
School Van: Computed by distance

Note:
2.5% discount off tuition fee will be given to parents paying in advance for
the entire year.
THB 10,000 off registration fee for brothers or sisters of current students.
School Fees are inclusive of insurance for each child not exceeding THB 6,000 at one time.
No refund or reductions will be made in any fees for reasons of illness, temporary absence from school, or early withdrawal.
A late payment charge of THB 100 per day will be charged after due date
for each term.
All fees are subject to change without notice.